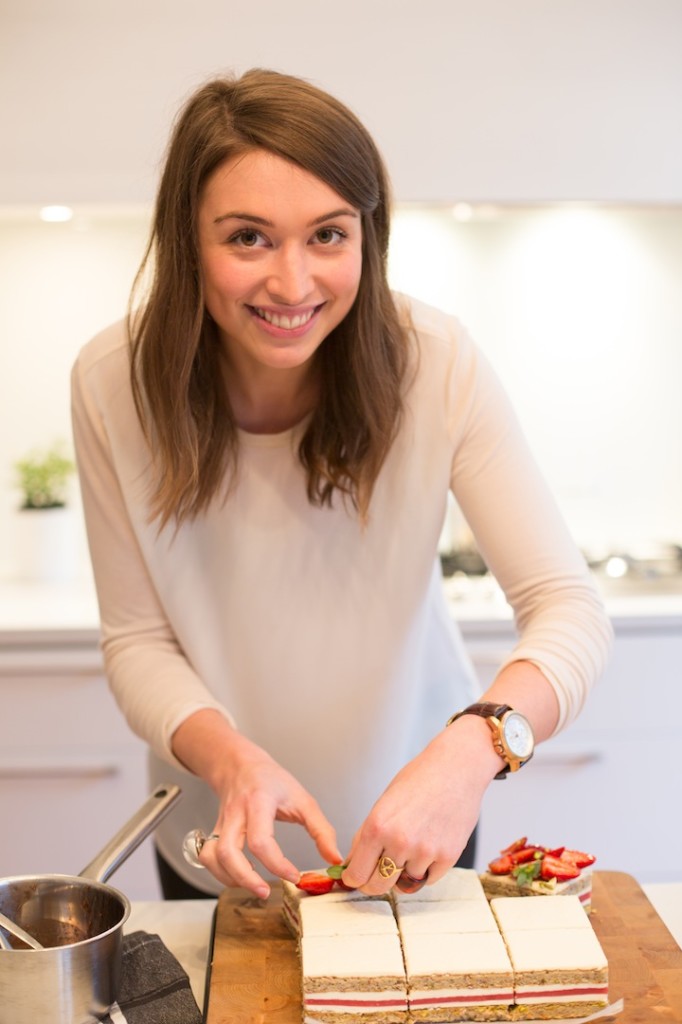 Hi!
Welcome to Butter Baking.
My name is Natasha. I am a pastry chef and lover of baked goods.
My pastry story began in the kitchen with my mum. I always loved helping her by mixing cake batter, sneaking chunks of her pie dough (to eat raw!) and by generally making a big mess in the kitchen. Somewhere along the way, I fell in love with butter, flour and sugar.
After graduating from university, I realised that all I really wanted to do was bake cake all day (and I don't even like cake). So I decided not to pursue a career in public relations, and turned my sights to my favourite pastime – baking.
That was when I started Butter Baking. Way back in 2011. I began blogging tentatively, intending for it to be a way of keeping track of all my recipes. But over time it inspired and motivated me to try new recipes, challenge my home baking skills and to learn a little about food photography.
Soon after, I enrolled in culinary school and dove into the sweet world of pastry, chocolate and gateaux professionally. I loved every single minute, and learnt so much from all of the amazing chefs.
Now I spend my days dreaming up new recipes for the blog, working at one of Melbourne's great little bakeries and eating way too many cookies. I've even had the pleasure of appearing as a guest on an Australian cooking show, Everyday Gourmet!
As you can probably tell, baking makes me ridiculously happy. So I hope you stay a while and enjoy my blog and my recipes! Expect lots of cookies, pies and tarts. And not so many cakes (sorry!).
If you would like to contact me, please visit my contact page, leave me a comment or send me an email to:
butterbaking [at] hotmail [dot] com. I'd love to hear from you!
You can also follow me on Facebook, Twitter, Pinterest, Instagram and RSS, or watch some of my baking videos on YouTube.
On a final note: Milk + Cookies = Happiness.
Happy baking! X
PS. When I started this blog, I never imagined it would grow and blossom into what it has become today – I actually thought no one would ever read it.
But Butter Baking has surprised me and grown into something fantastic that I am extremely proud of, that I work very hard at, and that I absolutely love doing.
I love having you here to visit and adore hearing when you've tried out one of my recipes.
But please keep in mind – all of the photos and some of the recipes (unless otherwise stated) on Butter Baking are of my own hard work and creation and subject to copyright.
If you recreate one of my original recipes on your own blog, please, please give me credit and link back to me.
And if you would like to use one of my photos, please email me first to ask at butterbaking[at]hotmail[dot]com. I would really appreciate it

Thanks for visiting! Hope you come back soon.
Natasha.