GOOEY NUTELLA CONDENSED MILK COOKIE BARS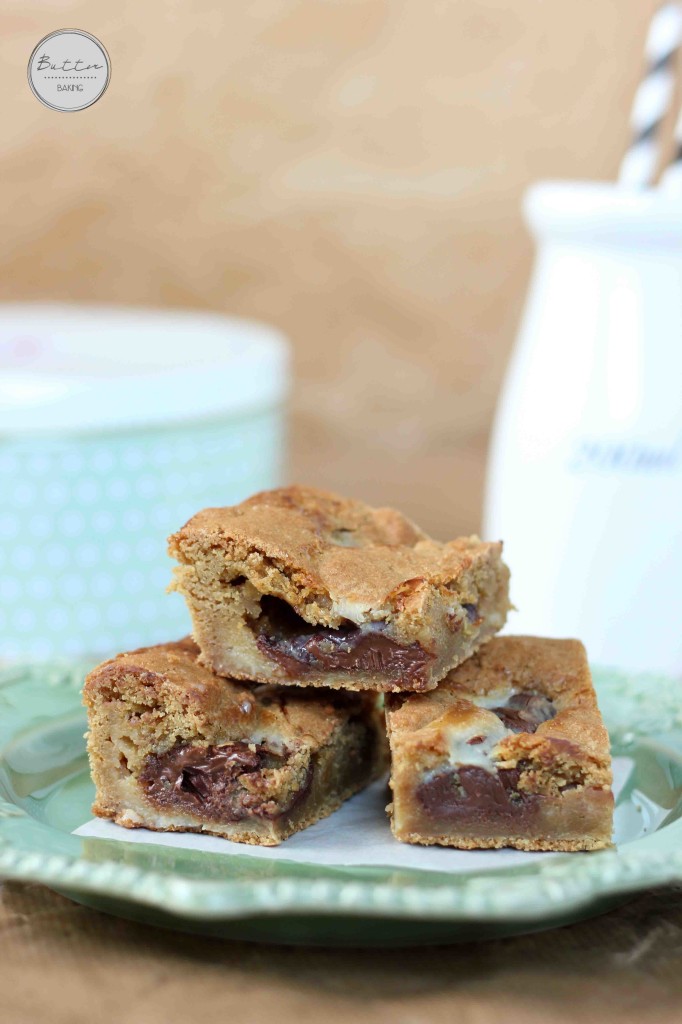 110g unsalted butter, melted (1/2 cup)
1 egg
¾ cup brown sugar, packed
¼ cup white sugar
2 tsp vanilla extract
1 tsp instant espresso powder (optional)
1½ cups plain flour
½ tsp baking soda
½ - 1 tsp sea salt, to taste
½ - 1 cup Nutella, to taste
½ cup condensed milk (about half a can)
Preheat the oven to 180 C (350 F) and line an 8x8 inch pan with baking paper.
In a medium bowl, combine the melted butter, egg, both sugars, coffee and vanilla, stirring well.
Mix in the flour, baking soda and salt until just incorporated.
Reserve about half a cup of dough and press the remaining mixture into the base of the prepared tin.
Drop spoonfuls of the Nutella evenly over the cookie dough base.
Pour the condensed milk over the top.
Crumble chunks of the reserved cookie dough on top, in an even layer.
Bake for about 30 minutes, until golden and mostly set.
If you can, allow to cool completely before cutting into pretty squares. Or just make like I did and dig in with a fork!
Makes 9 - 12 bars.
Happy baking!
Recipe by
Butter Baking
at http://www.butterbaking.com/2013/08/06/gooey-nutella-condensed-milk-cookie-bars/